Meet the Office of Undergraduate Research staff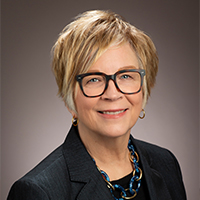 Karen Rodriguez'G, Director
Karen Rodriguez'G is Director of the Illinois Office of Undergraduate Research. As Director, she leads several campus-wide innovations and initiatives designed to foster, support, and enhance undergraduate research within the larger educational and research mission of the university, including: building best practice models in support of undergraduate research; recognition of faculty mentors in tenure and promotion; large-scale assessment of the impact/benefits of research; and pedagogical initiatives fostering access to the research process for underserved student populations. She is currently a Fiddler Faculty Fellow as part of a grant-funded year-long interdisciplinary research community and pedagogical initiative foregrounding the importance of the arts & humanities in global innovations. Earning her PhD in History (Modern Britain and Empire) from the U of I, her research interests include imperial/global networks of knowledge and exchange, space, place and identity, and the science of teaching and learning, particularly in the humanities, social sciences, and fine arts.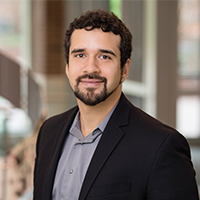 Chris Holmes, Associate Director
Chris Holmes currently serves as Associate Director of the Office of Undergraduate Research as well as the co-director of the AAP Summer Research Fellowship in Integrative Biology (AAP-SRF). He received his MS (2014) and PhD (2019), both in Biology, from the University of Illinois at Urbana-Champaign. Chris' research interests include evolutionary ecology and the maintenance of biodiversity in natural and semi-natural habitats. As a professional, Chris aims to promote students' intrinsic motivation so as to drive self-exploration and the pursuit of knowledge. Chris' responsibilities at OUR include 1) the supervision of the day to day operational activities of the office including the oversight of office staff, programs, and budget, 2) assisting the director with the development of OUR's strategic plan, 3) coordinating the office's outreach efforts, 4) oversight of office- and campus-level assessment efforts, 5) supporting undergraduates throughout their research journeys, and 6) serving as a liaison to the Big Ten Academic Alliance Directors of Undergraduate Research.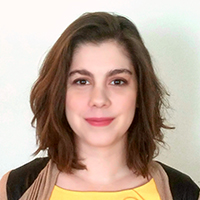 Kari Darby, Coordinator of Research Programs
Kari Darby serves as the Coordinator of Research Programs for the Office of Undergraduate Research. Her responsibilities include teaching ongoing workshops, overseeing the Illinois Undergraduate Research Ambassadors Program, and coordinating with offices and student organizations to curate presentations on undergraduate research. Kari recently graduated from the University of Illinois with an MS in Library and Information Science. Her research interests include information behaviors of undergraduate students and effective strategies for introducing students to the research process. Inspired by her own background in music, Kari is especially committed to promoting the diversity of research in the arts and humanities. In her position at the Office of Undergraduate Research, Kari helps students learn about research in their field, find research opportunities, and provides support for students to get started.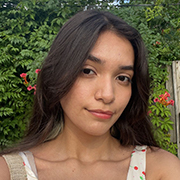 Melany Romero, Social Media & Communications Intern
Melany Romero is a Clinical Psychology and Spanish major determined to see herself have a positive impact on low-income communities. She strives to challenge mental health stigma and inequities among minorities, specifically the Latinx community, through research and implementation of new methods. Melany looks forward to working with people in the future to assist them in reaching their full potential and taking control of their lives. She is currently doing research with the Political Ideology and Groups lab on campus and, in her free time, likes to dance and explore new restaurants.