Meet the Office of Undergraduate Research staff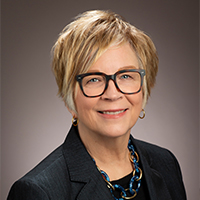 Karen Rodriguez'G, Director
Karen Rodriguez'G is Director of the Illinois Office of Undergraduate Research. As Director, she leads several campus-wide innovations and initiatives designed to foster, support, and enhance undergraduate research within the larger educational and research mission of the university, including: building best practice models in support of undergraduate research; recognition of faculty mentors in tenure and promotion; large-scale assessment of the impact/benefits of research; and pedagogical initiatives fostering access to the research process for underserved student populations. She is currently a Fiddler Faculty Fellow as part of a grant-funded year-long interdisciplinary research community and pedagogical initiative foregrounding the importance of the arts & humanities in global innovations. Earning her PhD in History (Modern Britain and Empire) from the U of I, her research interests include imperial/global networks of knowledge and exchange, space, place and identity, and the science of teaching and learning, particularly in the humanities, social sciences, and fine arts.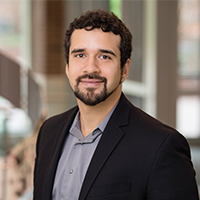 Chris Holmes, Associate Director
Chris Holmes currently serves as Associate Director of the Office of Undergraduate Research as well as the co-director of the AAP Summer Research Fellowship in Integrative Biology (AAP-SRF). He received his MS (2014) and PhD (2019), both in Biology, from the University of Illinois at Urbana-Champaign. Chris' research interests include evolutionary ecology and the maintenance of biodiversity in natural and semi-natural habitats. As a professional, Chris aims to promote students' intrinsic motivation so as to drive self-exploration and the pursuit of knowledge. Chris' responsibilities at OUR include 1) the supervision of the day to day operational activities of the office including the oversight of office staff, programs, and budget, 2) assisting the director with the development of OUR's strategic plan, 3) coordinating the office's outreach efforts, 4) oversight of office- and campus-level assessment efforts, 5) supporting undergraduates throughout their research journeys, and 6) serving as a liaison to the Big Ten Academic Alliance Directors of Undergraduate Research.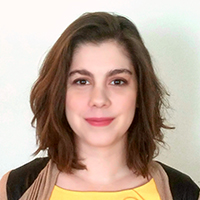 Kari Darby, Workshops Specialist
Kari Darby serves as the Workshops Specialist for the Office of Undergraduate Research. She helps coordinate and teach ongoing workshops such as Getting Started in Research and Value of Undergraduate Research. She is currently pursuing her MS in Library and Information Science and also works with Research and Information Services to provide research assistance to students, faculty, and staff. In her position at the Office of Undergraduate Research, Kari helps students learn about research in their field, find research opportunities, and provides resources for students to get started.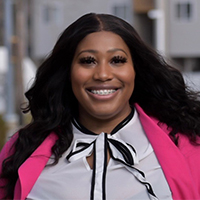 Rayven Morrow, Programs Specialist
Rayven N. Morrow serves as the Programs Specialist for the Office of Undergraduate Research and primarily leads the Illinois Undergraduate Research Ambassadors Program. She assists the ambassadors with collaborating with various campus partners to spread their knowledge of research to as many students as possible. She is currently pursuing her Ph.D. in Education Policy, Organization, and Leadership and also works with the Writers Workshop to provide writing tutoring to students. Rayven has both her B.S. and M.A. from the U of I at Urbana-Champaign and has worked in various offices assisting students since her arrival in 2015.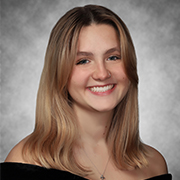 Liv Borawski, Social Media and Communications Intern
Liv Borawski is a History major dedicated to understanding the role of history within the classroom. Growing up as the product of immigration, Liv holds a strong relationship to the Polish-American community in Chicago, attending Polish school on Saturdays for fun. As a future educator, Liv remains passionate about understanding educational policy and its role within American society. Previously, she participated as a Diversity and Inclusion Facilitator and History Harvest Intern for the University of Illinois. For the Office of Undergraduate Research, she maintains the office's social media presence by creating content showcasing student research on campus.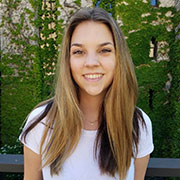 Caroline Capone, Social Media and Communications Intern
Caroline Capone is a Communications major with a concentration in Mediated Communication and Technology. Growing up near Chicago's Lakefront, Caroline has always had a keen interest in the environment, resulting in internships with Shedd Aquarium and Peggy Notebaert Museum. Her experiences involved studying foraging habits of native honeybees, pollination patterns, and creating interactive multimedia pieces. For the Office of Undergraduate Research, she manages social media presence and creates engaging content showcasing amazing research on campus.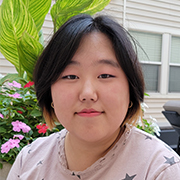 Ellie Lee, Graphic Design Intern
Ellie Lee is a Graphic Design major in the School of Art & Design. She has had a passion for art from the moment she was able to hold a pencil. Her interest ranges from all traditional to digital mediums. Ellie is always open to experimenting and trying out new ways to create art, her personal favorite medium being water color. She found a love for graphic design her senior year of high school and has been actively pursuing it as a career since. In her free time she enjoys sketching on her iPad and listening to music. For the Office of Undergraduate Research, she designs for and manages the robust portfolio of the office's graphic design work.