Meet the Office of Undergraduate Research staff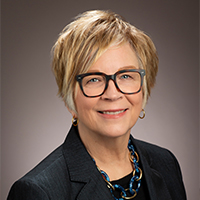 Karen Rodriguez'G, Director
Karen Rodriguez'G is Director of the Illinois Office of Undergraduate Research. As Director, she leads several campus-wide innovations and initiatives designed to foster, support, and enhance undergraduate research within the larger educational and research mission of the university, including: building best practice models in support of undergraduate research; recognition of faculty mentors in tenure and promotion; large-scale assessment of the impact/benefits of research; and pedagogical initiatives fostering access to the research process for underserved student populations. She is currently a Fiddler Faculty Fellow as part of a grant-funded year-long interdisciplinary research community and pedagogical initiative foregrounding the importance of the arts & humanities in global innovations. Earning her PhD in History (Modern Britain and Empire) from the U of I, her research interests include imperial/global networks of knowledge and exchange, space, place and identity, and the science of teaching and learning, particularly in the humanities, social sciences, and fine arts.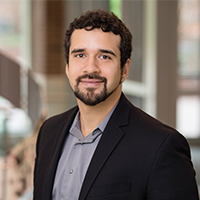 Chris Holmes, Associate Director
Chris Holmes currently serves as Associate Director of the Office of Undergraduate Research as well as the co-director of the Animal Biology/AAP Summer Research Fellowship (ABSRF). He received his MS and PhD, both in Biology, from the University of Illinois at Urbana-Champaign. As a professional, Chris aims to promote students' intrinsic motivation so as to drive self-exploration and the pursuit of knowledge. In his position with OUR, Chris manages a large portfolio of OUR programs and oversees daily operations for the office. He has been involved with the development and implementation of several new programmatic initiatives such as the Undergraduate Research Apprenticeship Program, "In the Field" - a showcase of student research, Undergraduate Student Research Ambassadors, student research workshops, and expansion of the offices' social media reach. He also works to coordinate existing programs such as the Undergraduate Research Week, student grants, and the certificate program.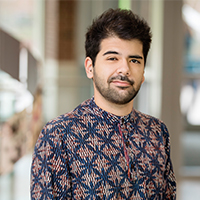 David Aristizabal Urrea, Program & Curriculum Specialist
David Aristizábal Urrea serves as Program and Curriculum Specialist. He joined the Office of Undergraduate Research in 2016 and has contributed to developing initiatives such as the Getting Started in Research Workshops and the Illinois Undergraduate Research Ambassadors program. He also helps to coordinate the Ethnography of the University Initiative, OUR's course-based research program. David is a Ph.D. candidate in sociocultural anthropology and his research examines the pedagogical practices of sexuality activists in Mexico when teaching identity, pleasure, and consent. He has developed curricula for diverse programs, from drug violence and sexuality education for youth, to introduction to research for high-school students and activists. David has extensive experience facilitating educational and community organizing spaces.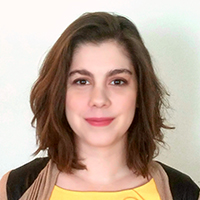 Kari Darby, Workshops Specialist
Kari Darby serves as the Workshops Specialist for the Office of Undergraduate Research. She helps coordinate and teach ongoing workshops such as Getting Started in Research and Value of Undergraduate Research. She is currently pursuing her MS in Library and Information Science and also works with Research and Information Services to provide research assistance to students, faculty, and staff. In her position at the Office of Undergraduate Research, Kari helps students learn about research in their field, find research opportunities, and provides resources for students to get started.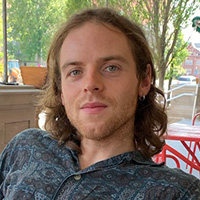 Tath Haver, Undergraduate Research Apprenticeship Program Curriculum Specialist
Tath Haver is the Course Developer for GC 295, part of the Undergraduate Research Apprenticeship Program (URAP). The course familiarizes URAP undergraduate students with the research process, taking on their research with their graduate student mentors, sharing their findings, developing information literacy skills, and visualizing their futures as researchers. Mr. Haver is currently finishing is MS in Library and Information Science and also works at the Undergraduate Library, where he teaches information literacy and provides hands-on research assistance to students. His research interests include interdisciplinary approaches to information literacy in the social sciences, arts and humanities, affective and experiential learning, and information literacy instruction for creative and arts-based research.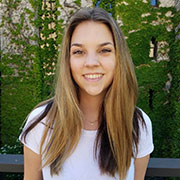 Caroline Capone, Social Media and Communications Intern
Caroline Capone is a Communications major with a concentration in Mediated Communication and Technology. Growing up near Chicago's Lakefront, Caroline has always had a keen interest in the environment, resulting in internships with Shedd Aquarium and Peggy Notebaert Museum. Her experiences involved studying foraging habits of native honeybees, pollination patterns, and creating interactive multimedia pieces. For the Office of Undergraduate Research, she manages social media presence and creates engaging content showcasing amazing research on campus.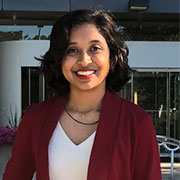 Priyankka Krishnan, Graphic Design Intern
Priyankka Krishnan is an undergraduate pursuing a Dual Degree in Psychology and in New Media. She is involved with Illini Ju Jitsu, and in her free time spends her days digitally painting and playing video games. For the Office of Undergraduate Research, she creates graphics and promotional material for all programs and initiatives.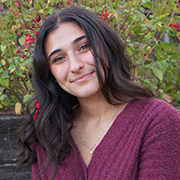 Michelle Nutlis, Workshops Intern
Michelle helps organize and teach the Office of Undergraduate Research workshop series. Michelle is an undergraduate student studying Psychology with a Clinical concentration. She finds great joy in supporting undergraduates along their research journey and is available for individual mentorship meetings through her research ambassador role in the office. In her free time, she likes to sing with the Illinois Rip Chords acapella group, take long walks, and listen to podcasts.