Meet the Office of Undergraduate Research staff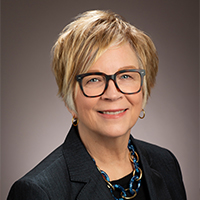 Karen Rodriguez'G, Director
Karen Rodriguez'G currently serves as the Director of the Office of Undergraduate Research, as well as the Program Director for the Ethnography of the University Initiative (EUI). She received her PhD in History from UIUC in 2015. Her research and teaching interests include the relationship between space and identity; imperial/global networks of knowledge; science, technology and empire; and emerging technologies and innovation in the practice and teaching of the humanities, social sciences and fine arts, particularly at the undergraduate level. In her positions with both OUR and EUI, she has partnered with UIUC's Graduate College, CITL, and CITES/Digital Media to develop EUI multimedia courses and a humanities curriculum model, and an undergraduate apprenticeship program for first and second-year UIUC students.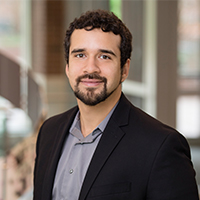 Chris Holmes, Program Manager
Chris Holmes currently serves as Program Manager of the Office of Undergraduate Research as well as the co-director of the Animal Biology/AAP Summer Research Fellowship (ABSRF). He received his MS and PhD, both in Biology, from the University of Illinois at Urbana-Champaign. As a professional, Chris aims to promote students' intrinsic motivation so as to drive self-exploration and the pursuit of knowledge. In his position with OUR, Chris manages a large portfolio of OUR programs and oversees daily operations for the office. He has been involved with the development and implementation of several new programmatic initiatives such as the Undergraduate Research Apprenticeship Program, "In the Field" - a showcase of student research, Undergraduate Student Research Ambassadors, student research workshops, and expansion of the offices' social media reach. He also works to coordinate existing programs such as the Undergraduate Research Week, student grants, and the certificate program.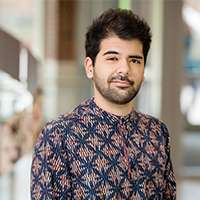 David Aristizabal, Program & Curriculum Specialist
David currently assists the Office of Undergraduate Research (OUR) with the development and coordination of its different programs. He joined the OUR team in 2016 and has contributed to the development of initiatives such as the Getting Started in Research Workshops. He also assists in the coordination of OUR's course-based research program, the Ethnography of the University Initiative. David is a fourth-year PhD student in sociocultural anthropology where he studies the relationship between waste management, environmental policy, and broader processes of violence and marginalization in Colombia's cities. In his position with OUR, David aims to inspire students to discover the amazing world of critical and creative inquiry. He is currently helping OUR with the development of a Writing in Research Workshop to help students gain important writing skills for communicating their research.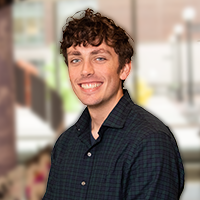 John Bieber, Instructional Specialist
John Bieber is a recent graduate of the Natural Resources & Environmental Sciences program, receiving his B.S. in August 2019. His research examines questions related to freshwater fish physiology and genetics. John's overwhelmingly positive undergraduate research experience has inspired him to pursue and support a wide range of projects with the Office of Undergraduate Research that support students throughout their research journey. He primarily supports the office's workshop series and recently developed the ACES Undergraduate Research Brown Bag Series, a new workshop series that aims to build a community of undergraduate researchers within the College of ACES. John's goal is to make undergraduate research known, accessible, and appealing to all students who are interested, and serve as a knowledable and trusted resource along their research journey.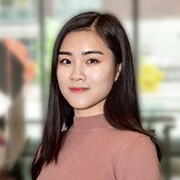 Chloe Chan, Graphic Design Intern
Chloe Chan is an undergraduate majoring in New Media with a minor in Informatics at the University of Illinois at Urbana-Champaign. She is part of Hack4Impact, an organization that creates and develops software for non-profit organizations, as a product designer. Chloe is an avid bubble tea fan, and loves to paint and draw portraits and designs. For the Office of Undergraduate Research, she designs graphics, flyers, and user interface/ experience for the promotion of all programs and initiatives.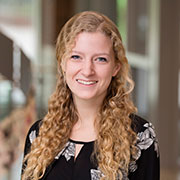 Corissa Kurth, Social Media & Programs Intern
Corissa Kurth is an undergraduate studying Marketing in the Business Honors Program at the University of Illinois at Urbana-Champaign. She is involved with Alpha Kappa Psi, a professional business fraternity, and plays on the Illinois Women's club volleyball team. For the Office of Undergraduate Research she manages and promotes all social media accounts and is developing a social media marketing campaign.
Patrick Gorski, Photography Intern
Patrick Gorski is an undergraduate majoring in Communication at the University of Illinois at Urbana-Champaign. He is involved with several RSOs including the Spongebob Fan Club, Punchline (a student-run music festival), and Illini 4000 (where cyclists ride across the country to raise money for cancer research and support services). Prior to transferring to the U of I, Patrick worked in Chicago as a photojournalist. For the Office of Undergraduate Research, he helps lead and shape the visual brand of the office which entails curating a collection of high-quality student research photographs.